USB Portable Blender
$ 29.99 USD

$ 29.99 USD

Save

$ 46.00 USD
---
---
PRODUCT DESCRIPTION
Better than any diet plan: prepare your healthy smoothie anywhere, anytime.

Colors: Green, Blue, Pink

Chargeable by USB cable.

Enjoy fresh smoothies and protein shakes on the go with this USB portable blender.

Just add fruit, press the button, and make an amazing smoothie, wherever you are.

Perfect for protein shakes, fresh juice and sport supplements.

Capacity: 380 ml
FEATURES
MAKE SMOOTHIES EASILY. Looking to make smoothies with frozen fruits at work? This smoothie maker is the perfect portable blender you can own. With our personal blender, you can create natural tasty juices of bananas, cantaloupe, honeydew, pineapples, berries and iced coffees instantly anywhere. Just add water, some fruits and enjoy your drink.
DESIGNED FOR THE TRAVELER. From our ergonomic compact and portable design to our spill proof/leak proof of the lid, every part of our personal blender is designed with you in mind. With a tough carry-strap that and its vibrant colors that reacts distinctively on your environment, it is both stylish and convenient to use, and practical for making healthy juice while away from home.
ENJOY SUPERIOR MIXING. The blades equipped on this electric juicer bottle achieves superior mixing and extraction of ingredients that ensures you get all the natural benefits of fruits and veggies. It doesn't leave chunks of fruit and ice behind and no noisy like traditional blenders.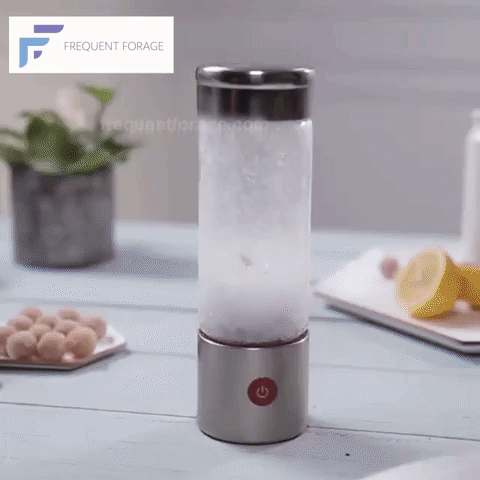 **Due to the massive global ordering this peak season, please allow for at least 2-4 weeks of shipping time for the delivery of your order.
Click ADD TO CART to Order Yours Now!
Satisfaction Guaranteed With Every Order. All prices are listed in USD.

People who bought this product, also bought