Pigment Zero Niacinamide Ampoule
$ 12.99 USD

$ 12.99 USD

Save

$ 22.00 USD
---
---
PRODUCT DESCRIPTION
Exposure to UV-sunlight, hormonal influences and oxidative stress can result in an over-production of melanin in the skin. Pigment Zero Niacinamide Ampoule reduces the production of melanin and visibly evens out pigmentation spots, including dark patches, aging and freckles.
Pigment Zero Niacinamide Ampoule 

is the highly concentrated formulas penetrate right through to bring out a bright, luminous skin that looks lit from within. It targets dark spot and helps boost radiance and improve skin clarity.

Using Nicotinamide (Niacinamide) as the main ingredient that can be extremely beneficial to those with dark areas or hyperpigmentation. It helps visibly brighten skin and diminish the number and intensity of dark spots and skin discolorations over time. It helps to reduce the appearance of dullness for a clearer, brighter complexion.
FEATURES
Correct dark spots and discolorations.
Visibly reduces a broad spectrum of dark spots including those caused by age and UV exposure.
Reduce post-acne marks and hyperpigmentation.
Brighten skin over time for a more even and radiant skin tone.
Restore and enhance your healthy skin.

Decrease regular pigmentation induced by inflammatory stress.

Smoothes away wrinkles and fine lines.

Safe and gentle on all skin types.
HOW TO USE
[Directions]
(1) Shake the ampoule lightly.
(2) Support the ampoule on an at the surface and place the EASY OPEN device on it, pressing gently until you hear a 'click'.
(3)  Remove the EASY OPEN device and the top of the ampoule. Position the dispenser on the ampoule up to the line.
(4) Tip half the content into your hand and apply. Store the ampoule on the base, placing the lid on the dispenser.
USAGE: Apply 3 to 4 drops on cleansed face after toner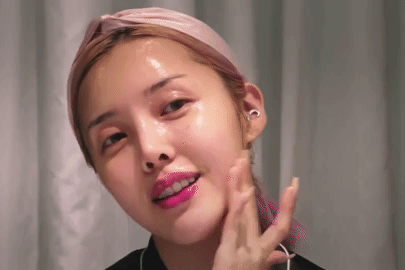 MAIN INGREDIENTS
Hyaluronic acid: Deeply enter the bottom of the skin, relieve fine lines, hydrate the moisture the skin gets lost and improve the vitality and elasticity of the skin.
Ceramide 3: Lock moisture and hydrate solidify the barrier of skin, improve the capacity of keeping the moisture and compact skin.
Nicotinamide: Effectively hydrate and lock moisture, effectively controls oil, shrink pores and improve skin and present young and beautiful skin.
People who bought this product, also bought