Therapeutic Socks
$ 14.99 USD

$ 14.99 USD

Save

$ 24.94 USD
---
---
We're here to make you feel good...every step of the way!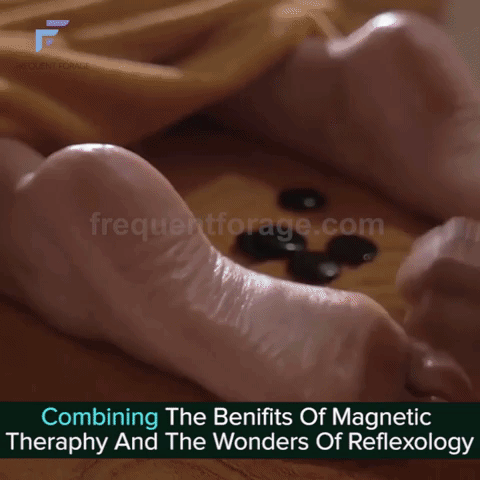 Drawing on scientific research, the principles of foot reflexology, Chinese acupuncture and the powerful properties of magnets, Therapeutic Socks are designed to improve your overall health and well being.
The patented technology combines the well-known benefits of compression socks or support stockings with strategically placed charged elements that emit magnetic waves. These mechanics work in tandem to increase energy, boost blood circulation and correct posture. Whilst at the same time soothing aches, pains, and inflammation. This Therapeutic Socks fit every lifestyle and passion from children to businesswomen to professional athletes and for adventures big and small.
BENEFITS
SOOTHE ACHES AND PAINS. Ease sore feet, muscles, and joints naturally. Decrease swelling through improved blood flow. Help injuries heal better, faster, naturally.
EMBRACE COMFORT AND SUPPORT - Discover what true comfort feels like. Improve balance, coordination, and posture. Increase concentration and productivity. Support biological function.
ENHANCE PERFORMANCE - Boost energy and reach new levels of physical endurance. Manage fatigue, correct balance and maintain active muscles. Reduce lactic acid build up.
FEATURES
Made of high-quality polyester cotton with the characteristics of soft and comfortable, has a long life.

The bottom of socks has Tourmaline design which can self-heating to warm and relax your feet in cold weather.

Tourmaline socks relieve leg fatigue, pain, regulate the nervous system, self-heating, remove moisture and stop odor remove swelling of the legs and feet peeling of the skin, produce a static foot massage, regulate blood flow.

The perfect tool for legs with varicose veins, as well as in renal failure.

Good therapy for the ankles and feet when frostbite.

To stimulate acupuncture points. Daily use any time of day. Wash under running warm water without detergents.

Great for outdoor activities: skiing, snowboarding, hiking, hockey, and other sports.
SPECIFICATIONS
Material: Tourmaline, Polyester Cotton

Weight: 40g

Colors: Black, Red, White
1 Pair of Therapeutic Socks
**Due to the massive global ordering this peak season, please allow for at least 2-4 weeks of shipping time for the delivery of your order.
Click ADD TO CART to Order Yours Now!
Satisfaction Guaranteed With Every Order. All prices are listed in USD.
People who bought this product, also bought