F-Comb™ Automatic Head Lice Eliminator
$ 29.99 USD

$ 29.99 USD

Save

$ 20.00 USD
---
---
Lice aren't just for children, they can affect anyone at ANY time. They are easily passed onto family and friends and feed by biting into your scalp to drink your blood.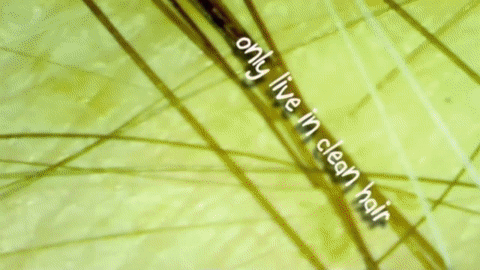 This 
F-Comb™ Automatic Head Lice Eliminator
 is a device perfect for combing and vacuuming to eliminate head lice and eggs of your children as well as dogs and cats. As you comb, it extracts head lice and eggs from the hair into the capture filter. The combing unit features stainless steel teeth with gently rounded edges and 2 adjustable combing angles. After treatment, simply detach the capture filter and secure the lid for hygienic disposal.
Traditional lice removal is 
difficult
, requires 
harmful chemical pesticides
 and will normally result in a
 second infestation. 
F-Comb™ Automatic Head Lice Eliminato
r combines 
3 powerful technologies
 to remove and eliminate
 all parasites and eggs
 from the hair and scalp. 
PRODUCT DESCRIPTION
F-Comb™Automatic Head Lice Eliminator combines 3 powerful technologies to remove and eliminate all parasites and eggs from the hair and scalp.
Nano-bind Teeth use positive ions to detach all eggs and lice.
The vacuum pulls and filters all debris into a confided pouch.
UV Light completely eliminates all captured lice and eggs.
An innovative system that removes head lice and nits from the hair with the ease of combing.
Rounded stainless steel teeth.
LED illuminated capture compartment.
Hygienic disposable capture filter system.
Comprehensive allergy and chemical-free treatment.
FEATURES
Detects and prevents infestation.
Eliminates head lice and eggs (nits) – even super lice.
As easy as combing.
Electrical Device
Hygienic disposable filter system (2 disposable filters supplied)
Compact and ergonomic design
Adjustable combing angle
100% Chemical and Pesticide Free. 
Safe and stress-free with no smelly pesticides, great for children.
It won't damage your lungs like the chemical alternatives.

Reduces the risk of lice returning by 86%

Removes and eliminates ALL traces of lice. 
SPECIFICATIONS
Size : 14 x 8 x 16.5cm (outer packing)

Material: Plastic ABS

Package Includes: 1 x Main Body+ 1 x Plug + 1 x Filter Bags
**Due to the massive global ordering this peak season, please allow for at least 2-4 weeks of shipping time for the delivery of your order.
Click ADD TO CART to Order Yours Now!
Satisfaction Guaranteed With Every Order. All prices are listed in USD.

People who bought this product, also bought